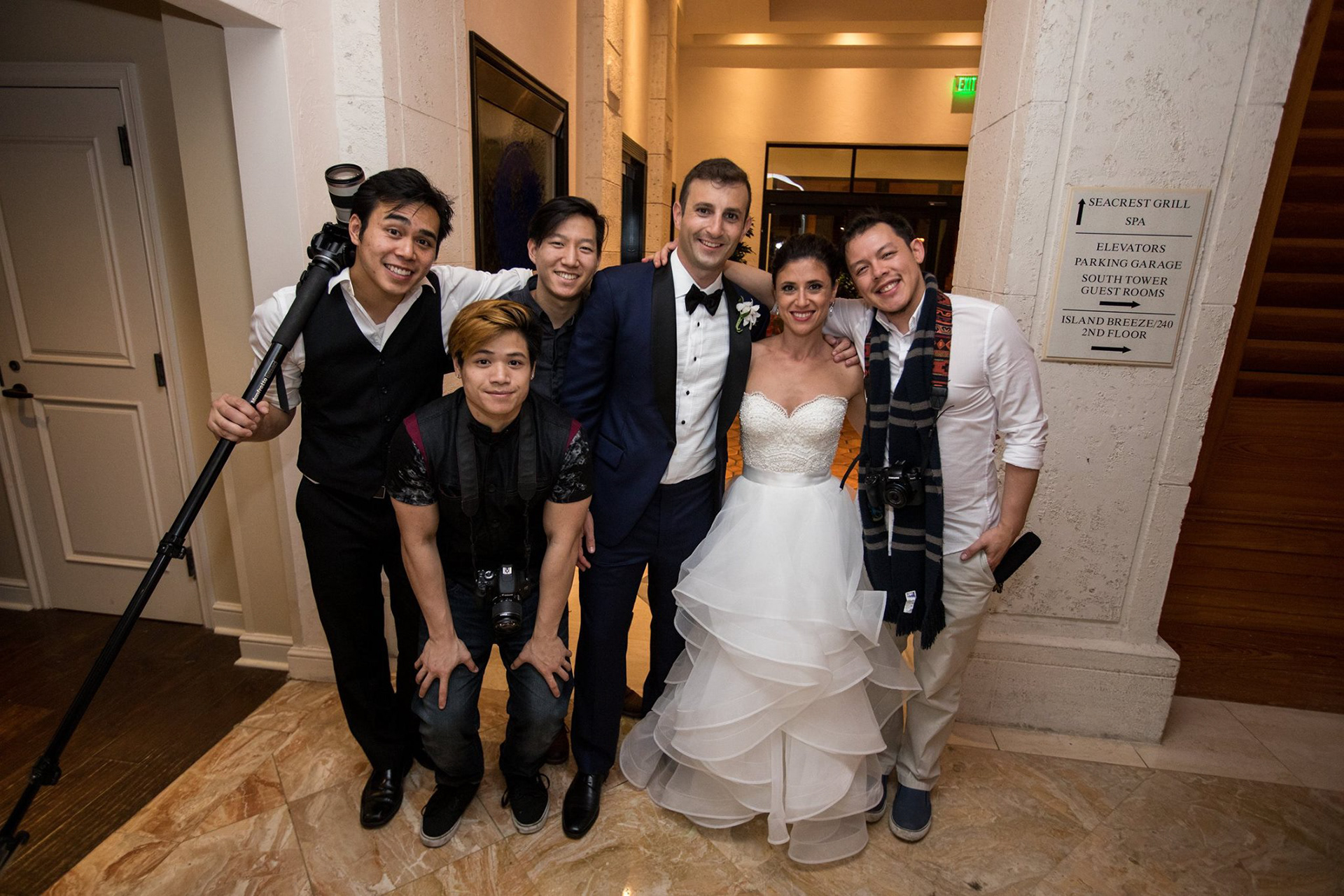 "Just rewatched our wedding video, and I am truly obsessed. Thank you thank you thank you. Your team captured all the sweetest moments and did justice to the best day of our lives. Thank you for letting me hand pick all the moments and make sure that they made it in to our memories. Thank you for going through the many rounds of music selection to make sure that the video truly portrayed how much fun we all had. Thank you for storyboarding with me so we can highlight the most sentimental moments. We'll never forget the hard work you put in (and all the patience you had). You are a one-of a kind filmmaker. We are forever grateful. To me, it's the best wedding video I've ever seen :)"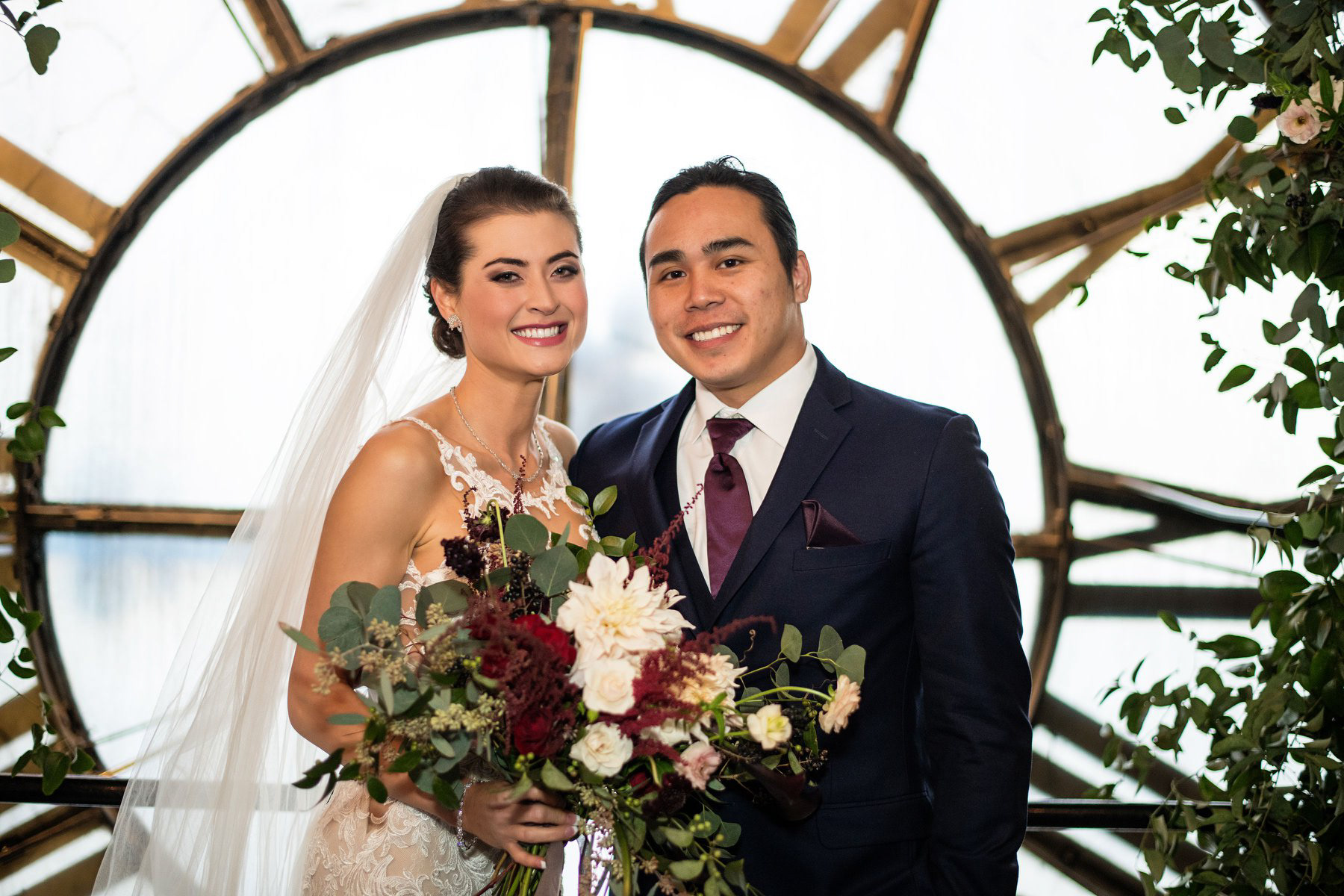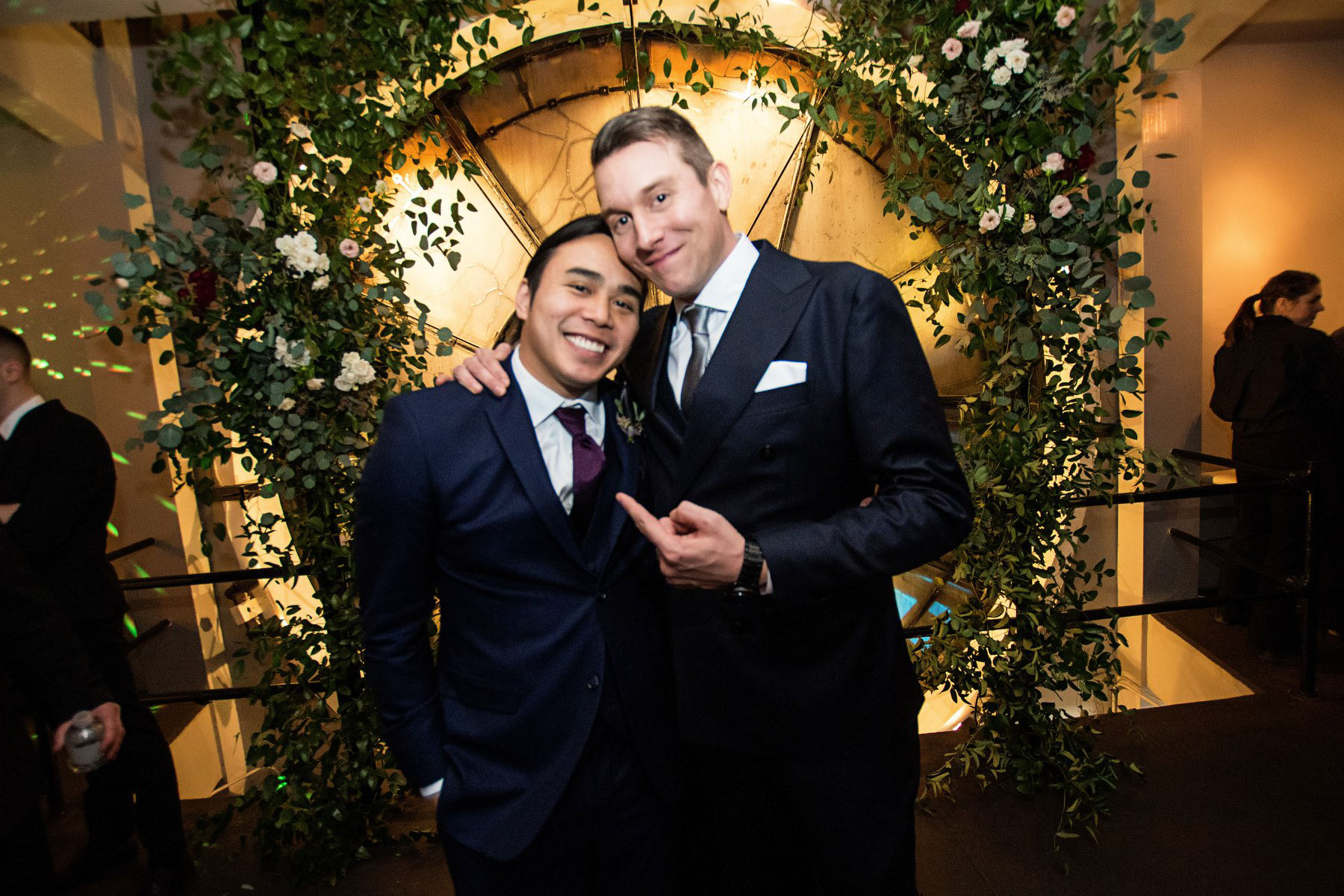 "David was the videographer for our wedding, and we could not have made a better decision!! He made a highlight video and an extended version. The videos were PERFECT and far exceeded our expectations! In the highlight video, he was able to truly capture the atmosphere we were trying to create and make the video unique to us. We have received countless compliments on our wedding videos and will cherish them forever. The quality of his videos is exceptional and speaks measures about his abilities as an artist. Not only is David extremely talented and accomplished, but he also contributes his fun and charismatic personality to the wedding day, which was greatly appreciated considering how stressful weddings can be. I cannot say enough wonderful things about David as a videographer, professional, and person. Pick him for your wedding or any special event, and it will be the best decision you make. We give him our absolute highest recommendation!"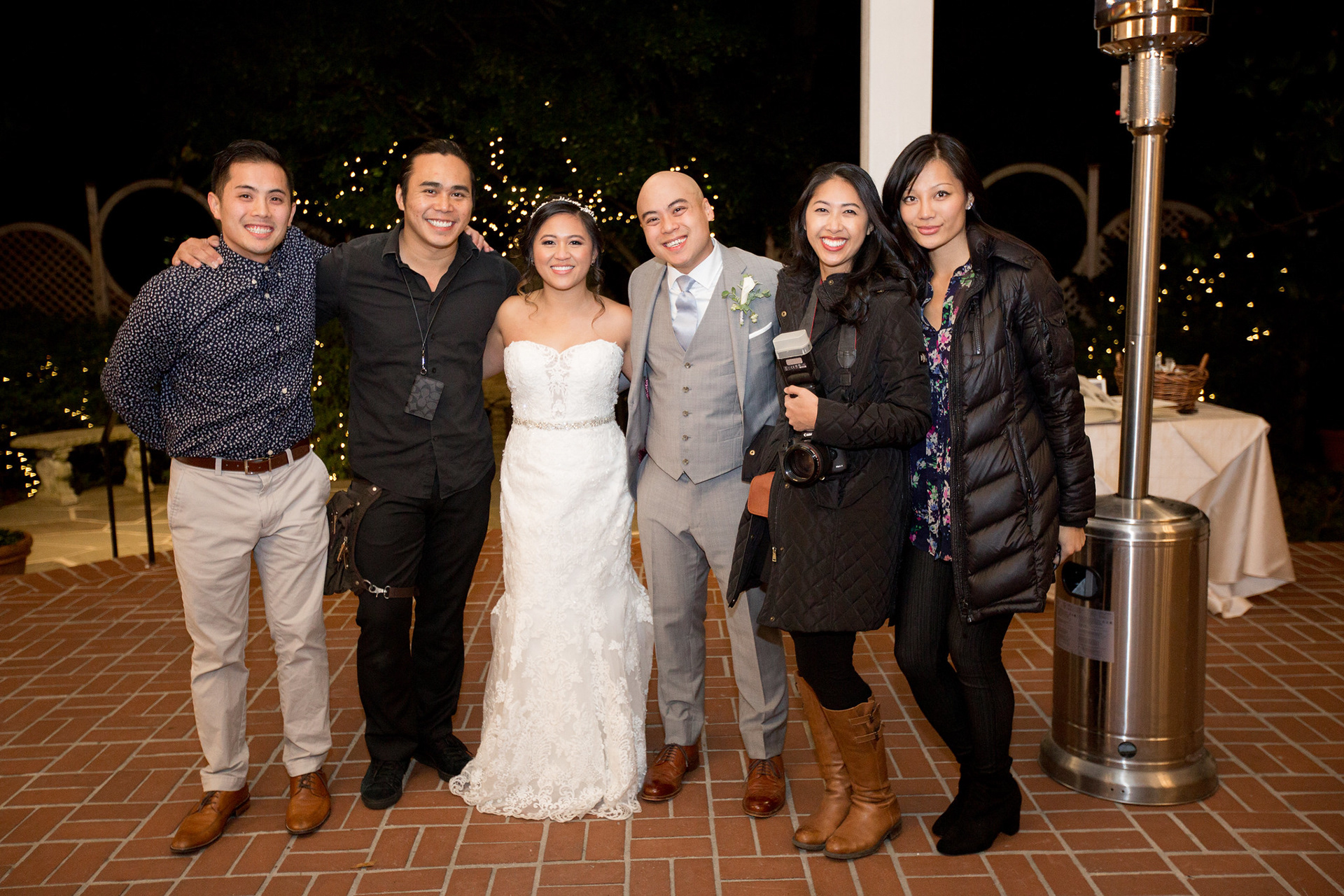 "David worked our wedding back in November. 5/5 My wife and I would definitely recommend him to anyone looking for high quality, creative, and professional work.
Communication: We didn't know how ANYTHING worked and David made sure to stay in contact through the entire process. We always felt comfortable being able to ask questions and he let us know what kind of information to provide, when, and why.
Professionalism: We never felt like he took the spotlight. If anything, we forgot David was shooting a video on our wedding day! If there was a ever a moment that David wanted to capture, he led you accordingly and was always polite to all the guests wanting your attention.
Video: This is the most important! You are hiring a videographer after all! We wanted to be able to re-live our wedding without all the hustle and bustle of the crazy day. David was able to capture the best experiences and edit them into a video that truly encapsulates everything we wanted from our wedding video. We've watched it multiple times and always find something new to look at or talk about. It was such a pleasure to watch. Also, the turnaround for editing and putting together everything was very quick!
Price: When planning and budgeting our wedding, we sat down and listed our top 3 priorities for what we wanted in a wedding. It was hard to choose the top 3 because everything seemed so important to us. We ultimately decided that we wanted a videographer and wouldn't mind paying a little more for it. This does not go to say that DVH Weddings was expensive. It is just that not many people opt for video. I would highly suggest it because of the quality of work that is provided and the lifetime of joy it can bring."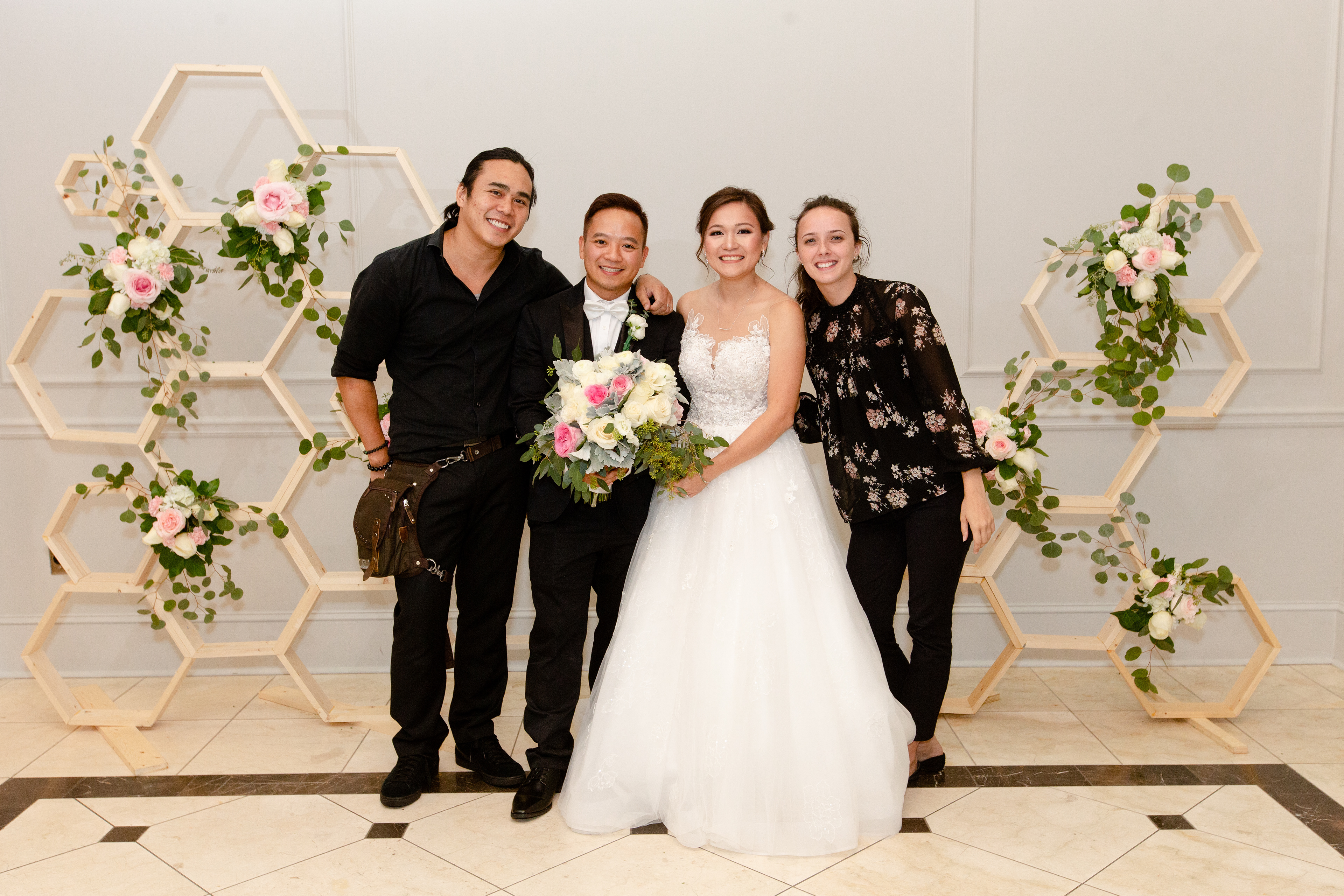 "It was a pleasure working with David and Rachel on our special day. The energy and passion they bring to their work is exactly the quality that I was looking for. Their work speaks for itself. Highly recommended."
"The footage obtained from my wedding was extremely well thought out, and adapted on the fly. No one can predict the little surprises on a day like this, but the preparation, understanding, and experience speak wonders on how the crew was able to capture so many great moments that weren't planned or talked about. This is the difference between hiring a videographer, and a professional. Working very well with our photographer to get the best shots, and be as transparent as possible! They not only get video of the wedding, but they get shots that tell a story. All together, I got video that did more than showcase our big day. It showcased our love, our friendship, and our family. I love these guys, and will be going to them for any life event. Thank you SO MUCH!"

"David did a phenomenal job at our wedding! The creativity behind it all was incredible and we watch our video every year on our anniversary (and then some). On our wedding day he also did a great job of not being in the way. We honestly couldn't even tell he was there. I highly recommend DvH Weddings!"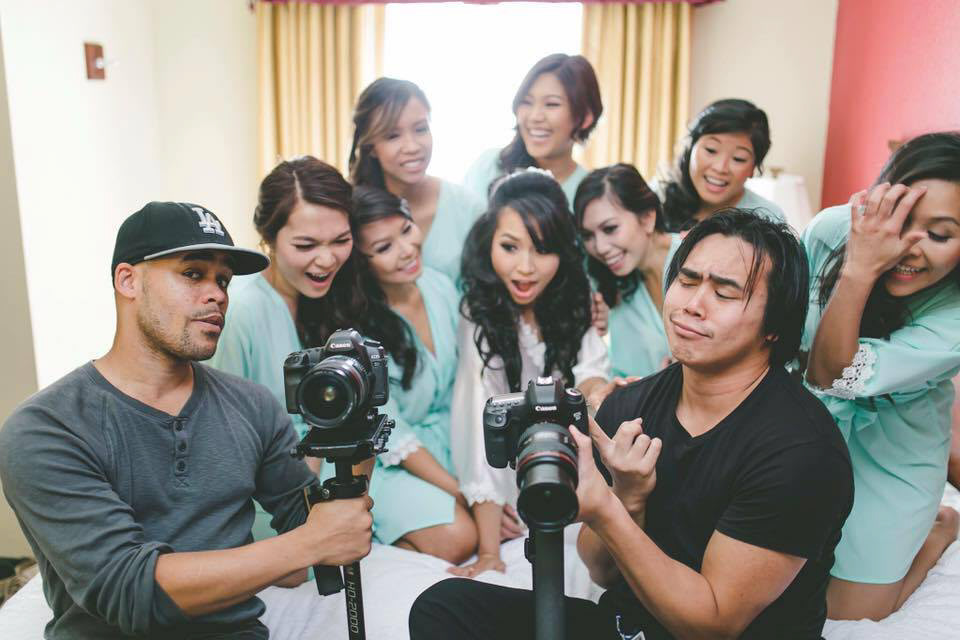 "David and his team captured our wedding day so perfectly! We LOVE looking back on it every year and sharing it with all of our family and friends. Their videography style and editing skills are very professional and timeless. Would totally recommend them to anyone! "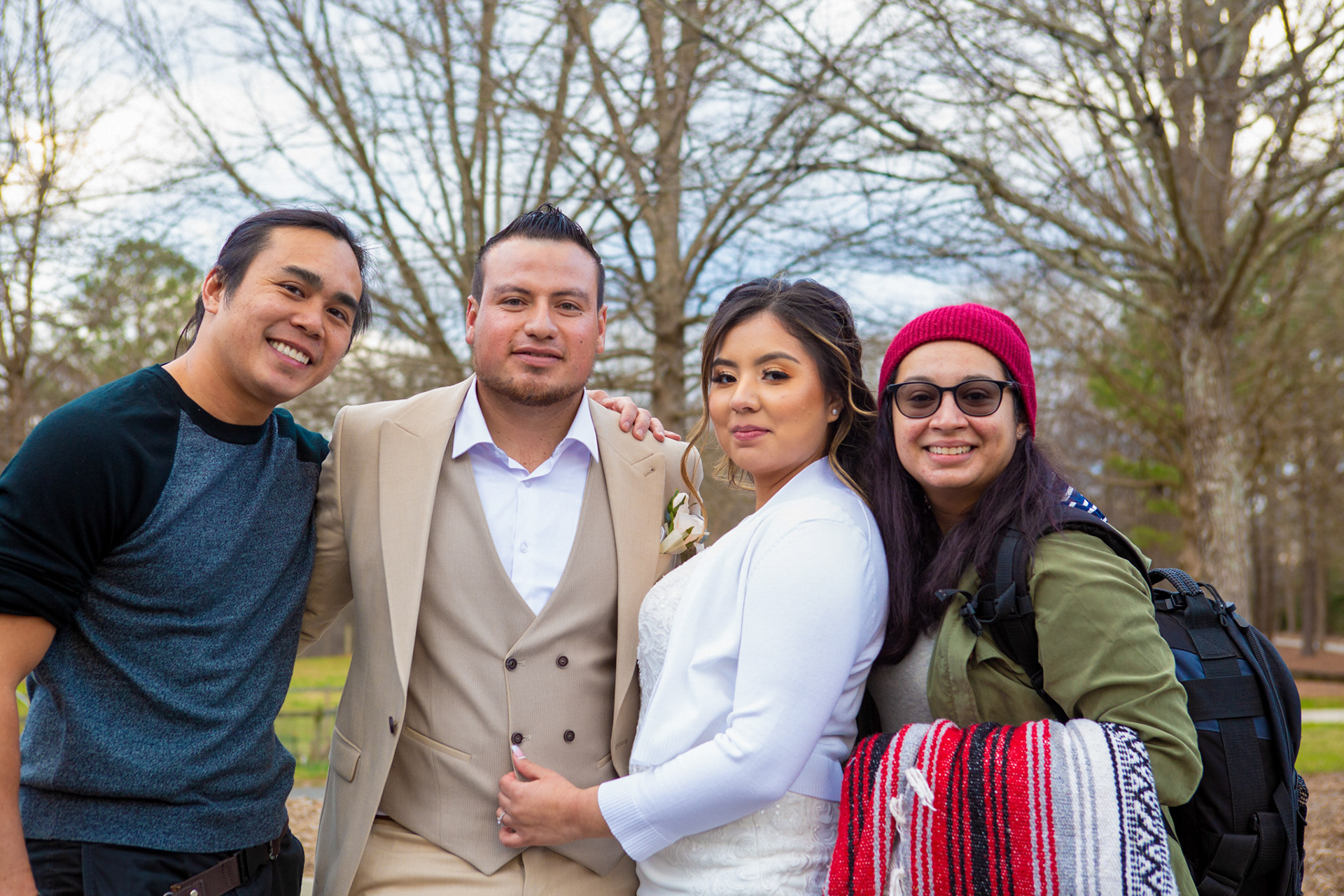 I definitely recommend David to be your photographer for your special occasion! He was mine for my wedding and I'm still in love with my pictures! He is very nice and on time . The picture quality is AMAZING. You will love your photos !!!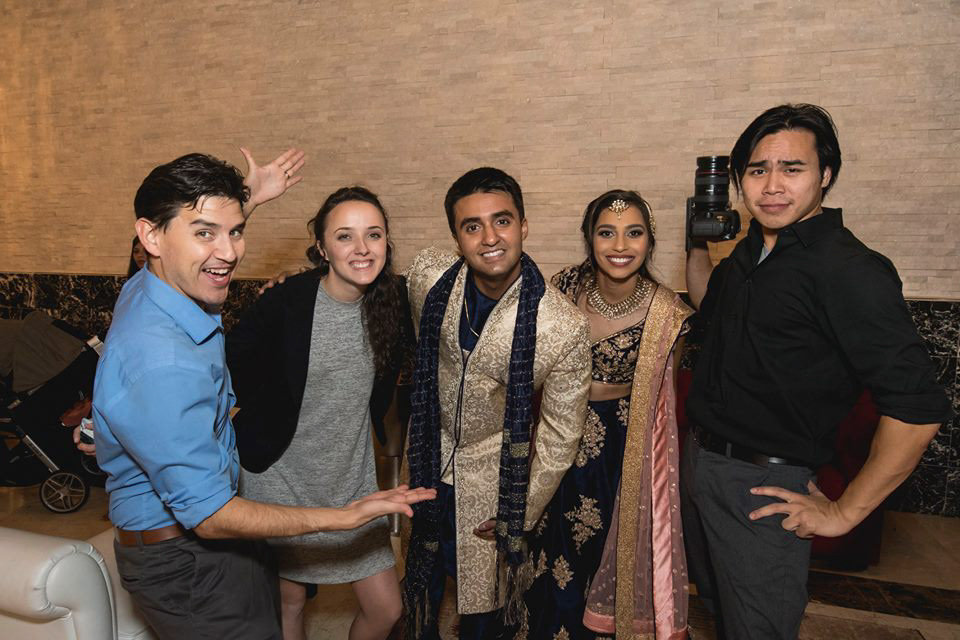 "Professional, Charismatic, Reliable, Creative, Hardworking. Just some of the words that come to mind when remember how they handled our wedding! Definitely a high recommendation to these folks, they are excellent!"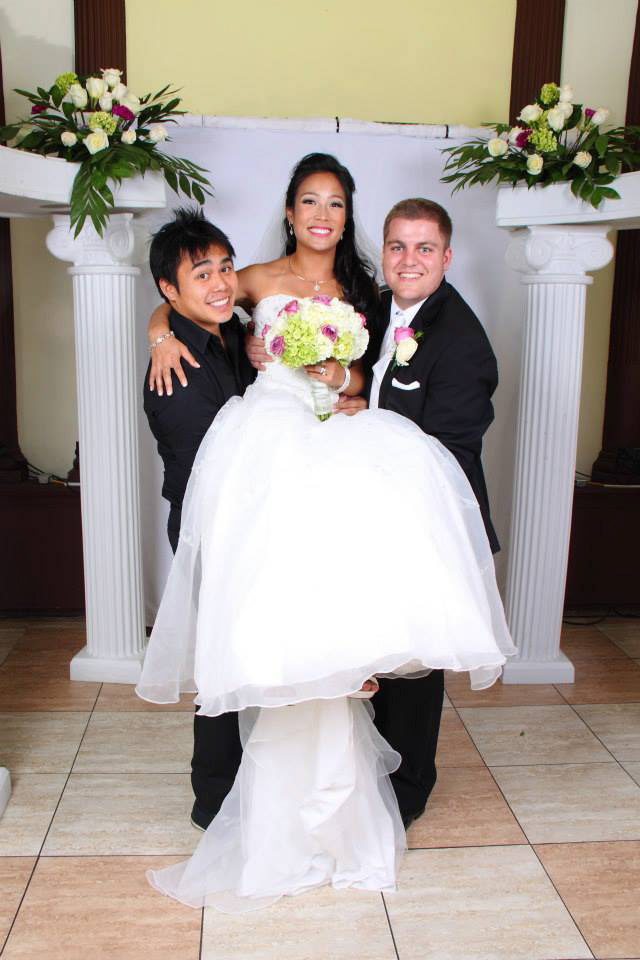 "I cannot express enough how amazing our experience was with DvH Weddings! From start to finish, they took initiative, fully collaborated with us, gave us MANY helpful tips, and was overall a joy to work with because of their positive and professional attitude. We all know how stressful and hectic the days leading up to the wedding and the actual wedding day can be. DvH Weddings made the entire process seamlessly easy and memorable. Our kids LOVE looking at the pictures and watching videos from our wedding day because they were so professionally done and engaging! Overall, they will not disappoint and will make your special day even more special!"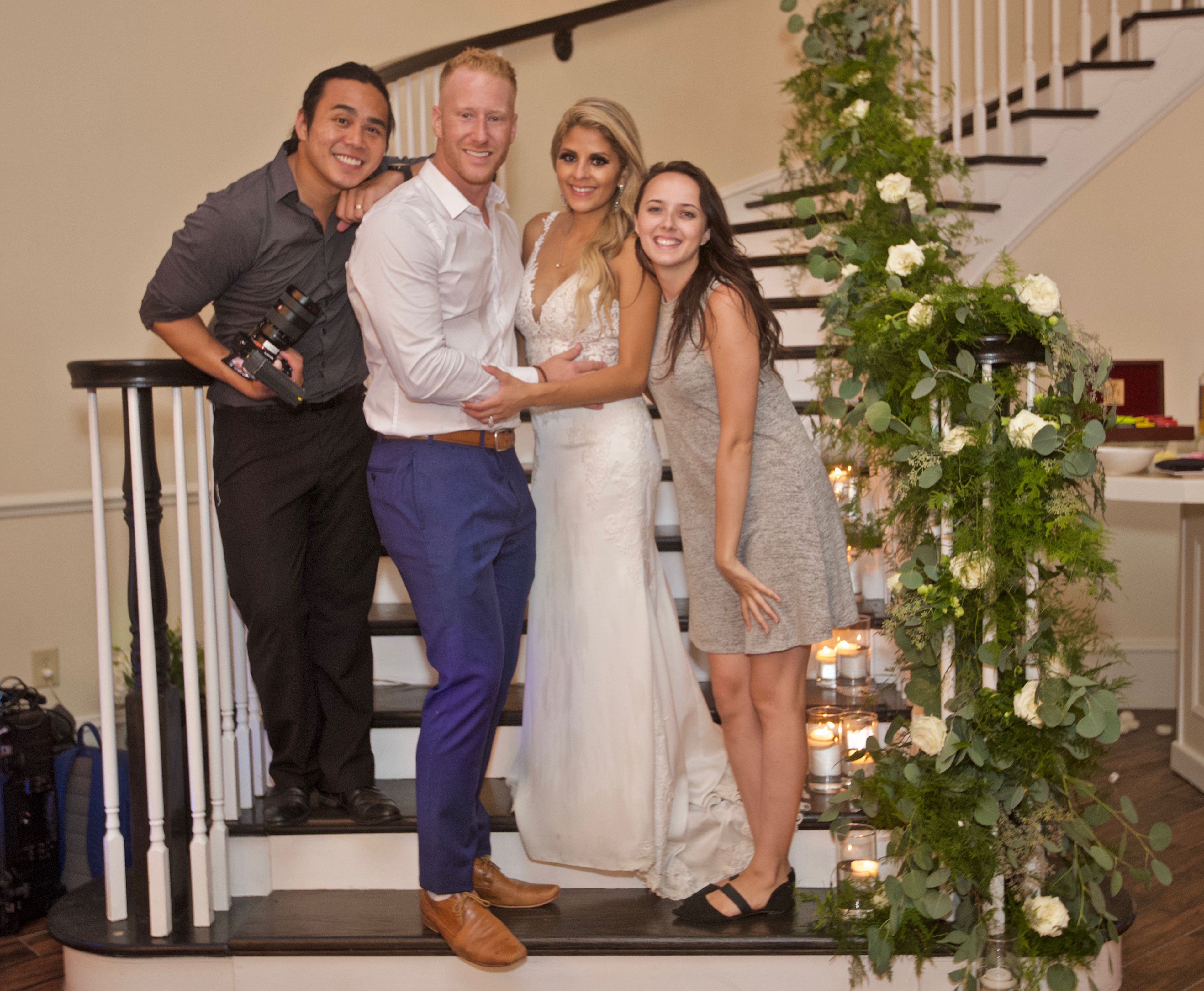 "My husband and i hired angle 3 films for our wedding in August, David and Rachael did an amazing job at capturing every details on our wedding day! We got sent lots great pictures and our video was amazing I really recommend them!"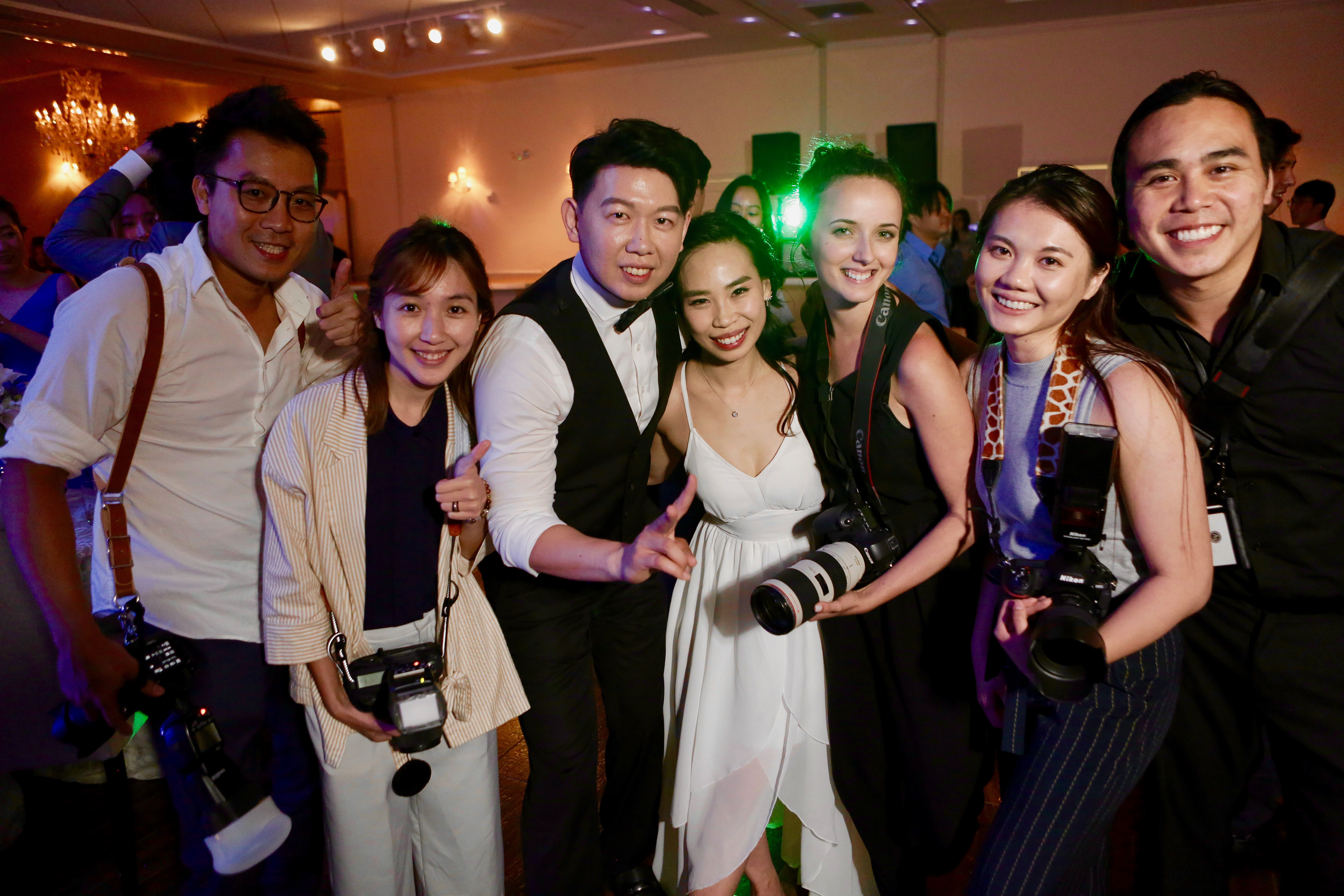 "David and the team are friendly, on time, and flexible. I could not ask for a better company to produce, direct, and create my wedding memories. I would recommend Angle 3 Films 110%! Thanks David."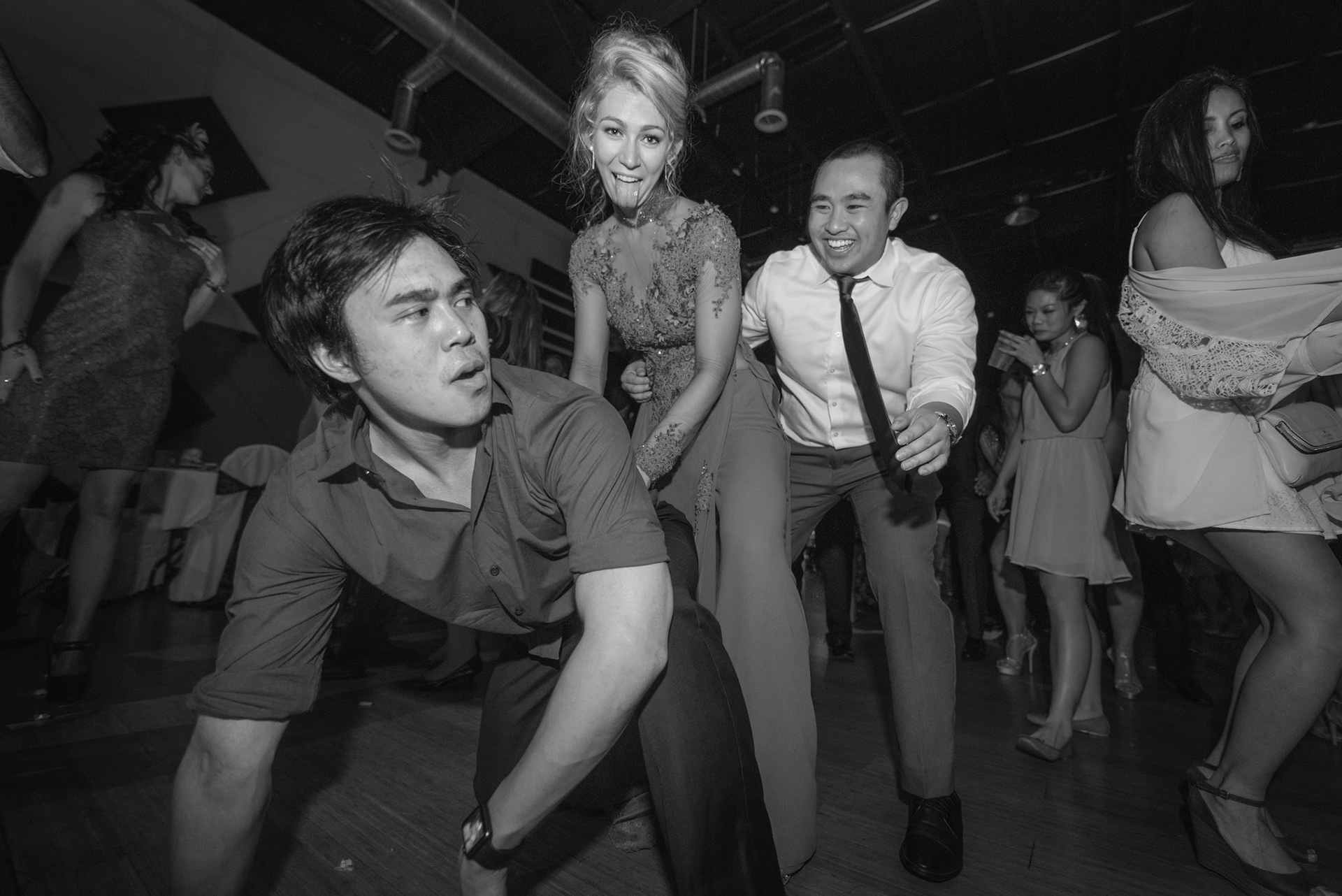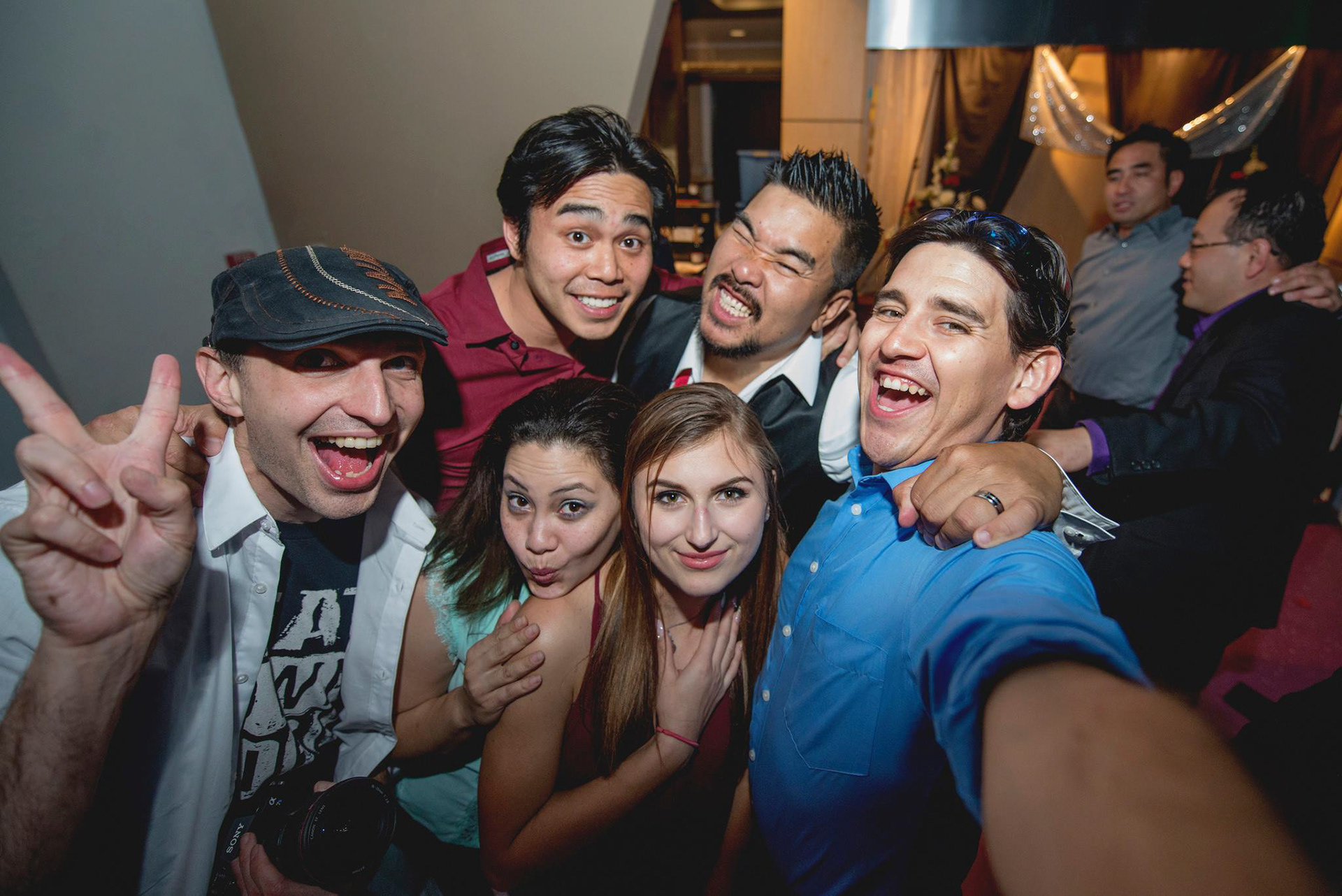 "We had such a great experience with DvH weddings! They really captured the most special memories perfectly. The day of the wedding, they were AMAZING, they got everything at the right time and the right angle, I'm not sure how they were able to be everywhere at once but they did and I am so happy to be able to look back at my videos ❤️❤️❤️ I recommend DvH 100%! They get a 10/10. Professional and extremely talented!! "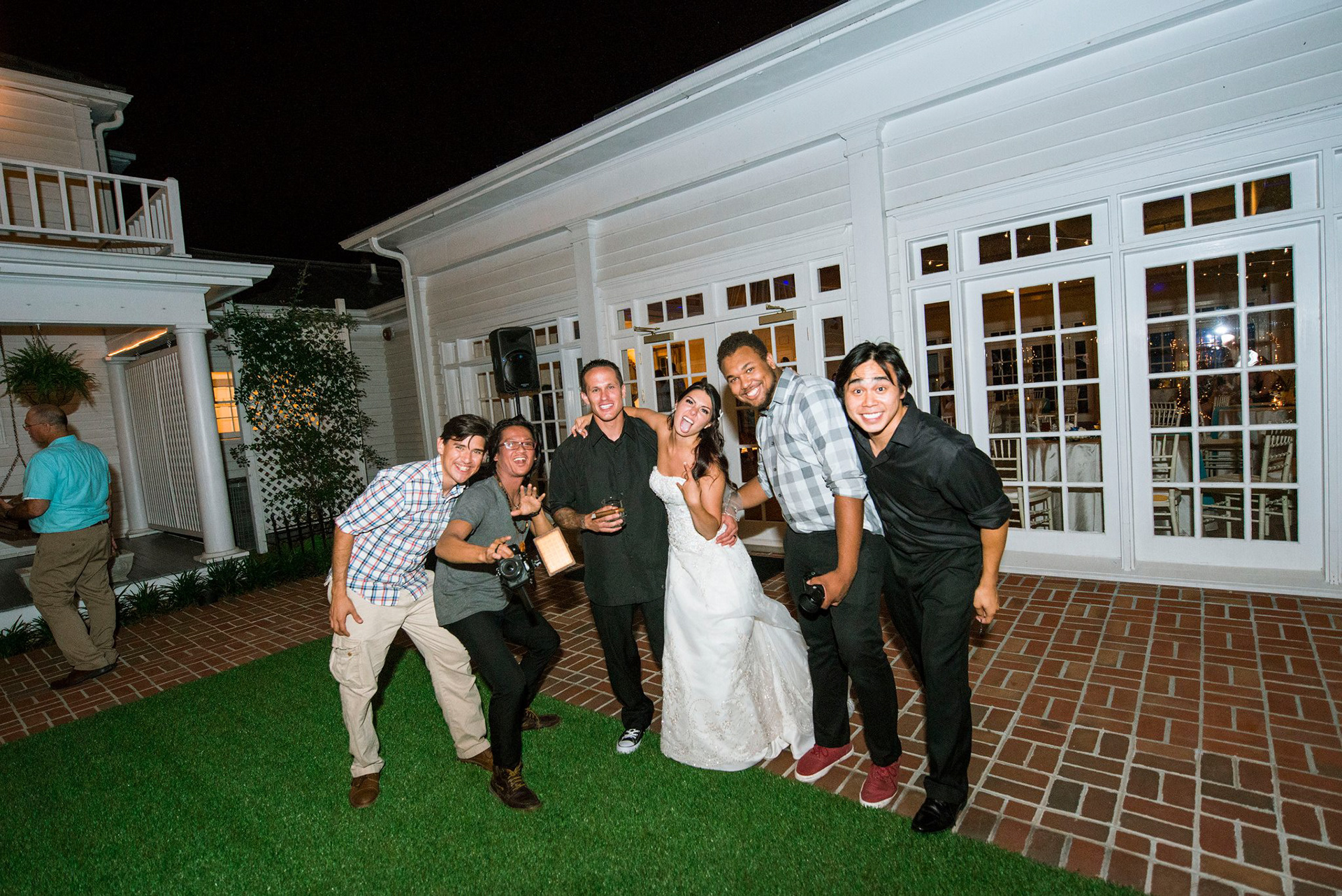 "I love these guys. We hired them for our wedding and I can't express how wonderful and EASY they are to work with. Thank you Angle 3 for making my day so so soooo perfect!!! 💚"